First Birthday Cake Smash Photoshoot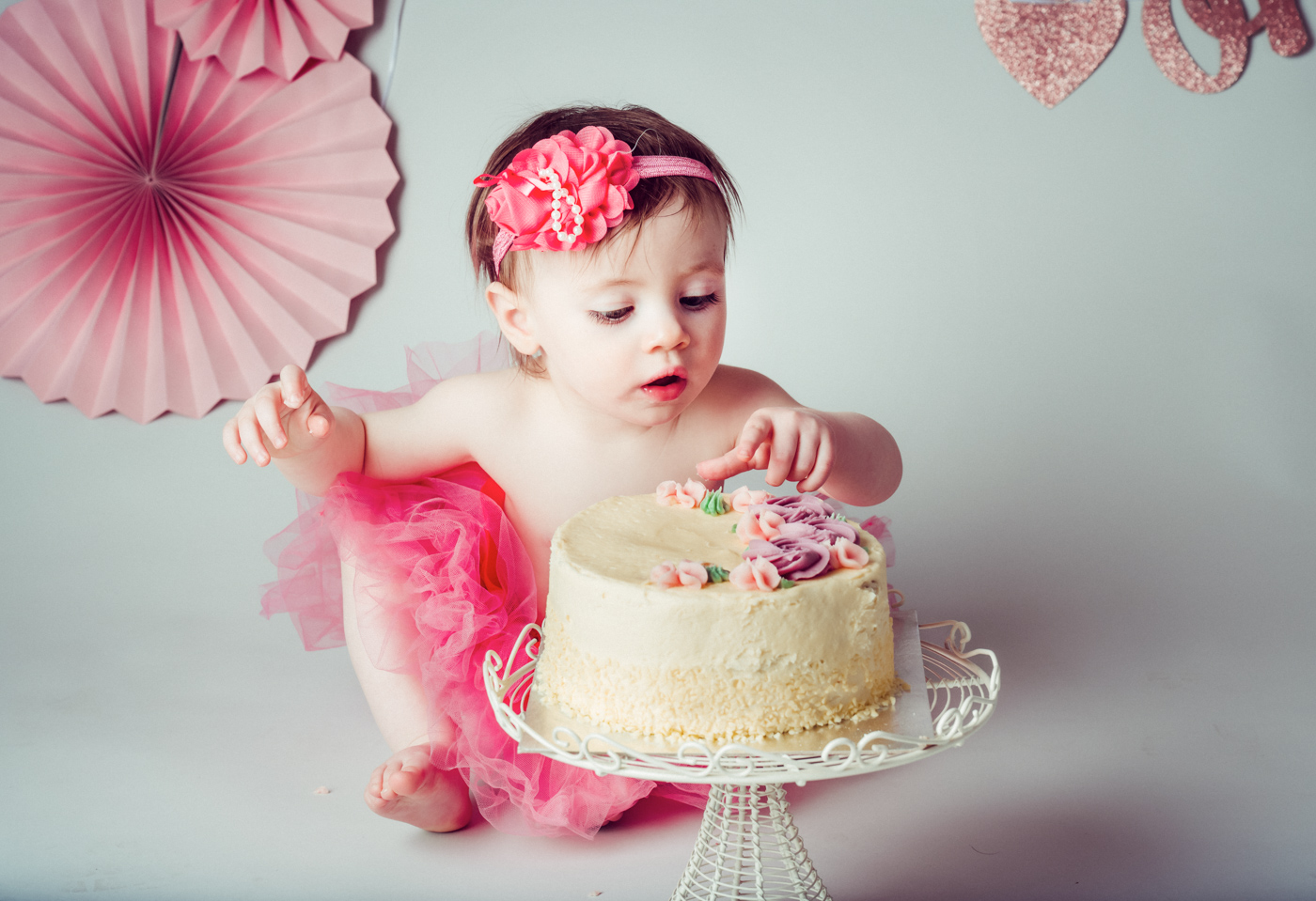 THE EXPERIENCE

How will you remember your baby's First Birthday?
What a wonderful and exciting way to celebrate your baby's first birthday than with a cake smah photography session. This is a fun filled experience for baby and parents alike.
At Studio27 we begin with birthday portraits capturing those beautiful individual photographs of your baby all dress up and looking amazing, together with gorgeous family portraits.
Then it's the Cake Smash! Now it's time to get really messy. We love to capture those moment when your baby takes the first handful of cake, not sure what mom and dad will say...
Then they realise they can really go for it - and smash the cake to bits. Gorgeous wonderful photographs of your child lost in all the excitement.
After the cake smash comes "Bath Time". We don't want you to take your baby home covered in cake, so we bring out our Vintage tin bath with lots of bubbles for bath-time. Just remember to bring a bath towel for afterwards.
What a memory you will make and what a memory we will capture for you to cherish for a lifetime. Families have come back time and time again with each new member of their family. The perfect way to remember you baby's first birthday.
WHAT'S INCLUDED

MEMORABLE PHOTOSHOOT
One hour unique stylised portrait session.
FAMILY PORTRAITS
Includes first family portrait of Mum, Dad, Siblings and baby.
CREATIVE IMAGE PREPARATION
Artistic Stylisation of your portraits.
PERSONAL CINEMATIC VIEWING
Movie Viewing of your portraits set to music in our digital theatre.
COMPLIMENTARY PORTRAIT
Art-Mounted Gift Portrait of your choice from your session.
£25 Off VOUCHER
£25 off any Wall-Art or Collection which contains Wall Art.
VALUED AT £160 YOURS FOR £39
First the Portrait Session
Third the Vintage Bath Time
Looking for Cake Smash photography in Cardiff, Newport, Abergavenny and beyond. Then you are just 20 to 40 minutes away from our studio near Cwmbran. Check our post code NP45JE. The good news is not only are we easy to get to, we have FREE PARKING in front of our studio. Our purpose built baby photography studio is just 15 minutes from the M4 Newport and 20 to 30 minutes from Caerphilly.
We design our Cake Smash photo shoots to be relaxed and enjoyable, that way we get the very best first birthday portraits which you will cherish forever.
A birthday Photo Shoot is one true way to celebrate that once in a lifetime moment. You can book a cask smash or buy a voucher online. If you prefer you can call the studio on 07762 785198 and book in directly for your cask smash session.