We are the leading fine art portrait studio in South Wales. We are multi award winning portrait and wedding photographers and Accredited Members of the Master Photographers Association.
We have specialised in Family & Baby portrait experiences for the last 15 years. We have a purpose built, state of the art studio for families and babies.
We are a father & daughter studio. We are used to high end retouching, doing modelling shoots for London Model Agencies. We aim to create beautiful and inspiring portraits of your family.
Based in Griffithstown, Nr Cwmbran we are 10 minutes from the M4 motorway, making our studio easily accessible for anyone coming from Bristol, Newport, Cardiff or Swansea.
Your Portrait Experience
Our boutique studio is warm and welcoming and the perfect place to photograph family groups, so gather the grandparents, for a wonderful family portrait experience! ?
Your portrait experience comes in two-parts. First is the portrait experience. Second is 1 week later, after we have edited and added artwork to your portraits, is your Cinematic Viewing.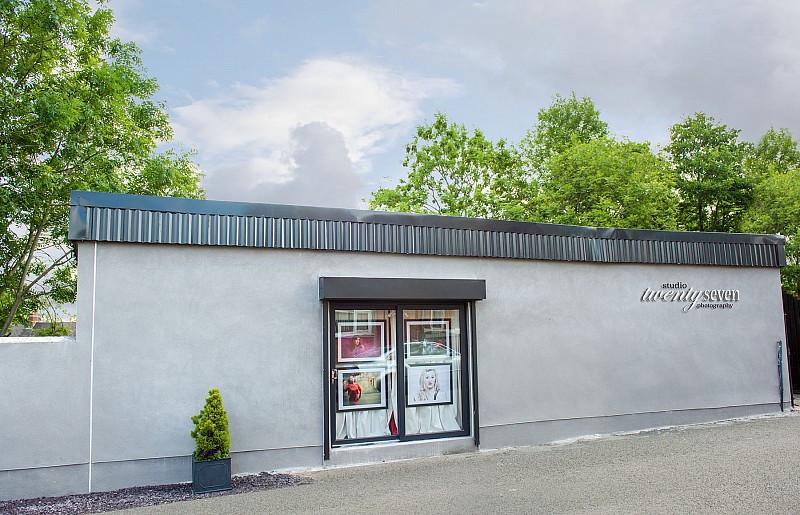 At Studio27 we aspire to create creating stunning artwork for your home.?
We special chosen 3 ranges of frames to give you the widest choice available. The Opus & Fine Art frames are all handmade frames with museum grade glazing, for you to choose from. At your cinematic viewing Keith will give you expert design advice, so you can select a frame that suits the style of your home and gives the desired finish to your portraits.
?We have products ranging from £70 desk pieces to £1000 gallery packages.