The toddler stage is the most fun, exciting and adventurous time.
It's not always the easiest time to photograph them, but with our Vintage sessions we create beautiful classic portraits of your little ones, while they play and toddle in our studio.
We have a variety of outfits to chose from, for little boys and little girls, for ages 8 -18 months.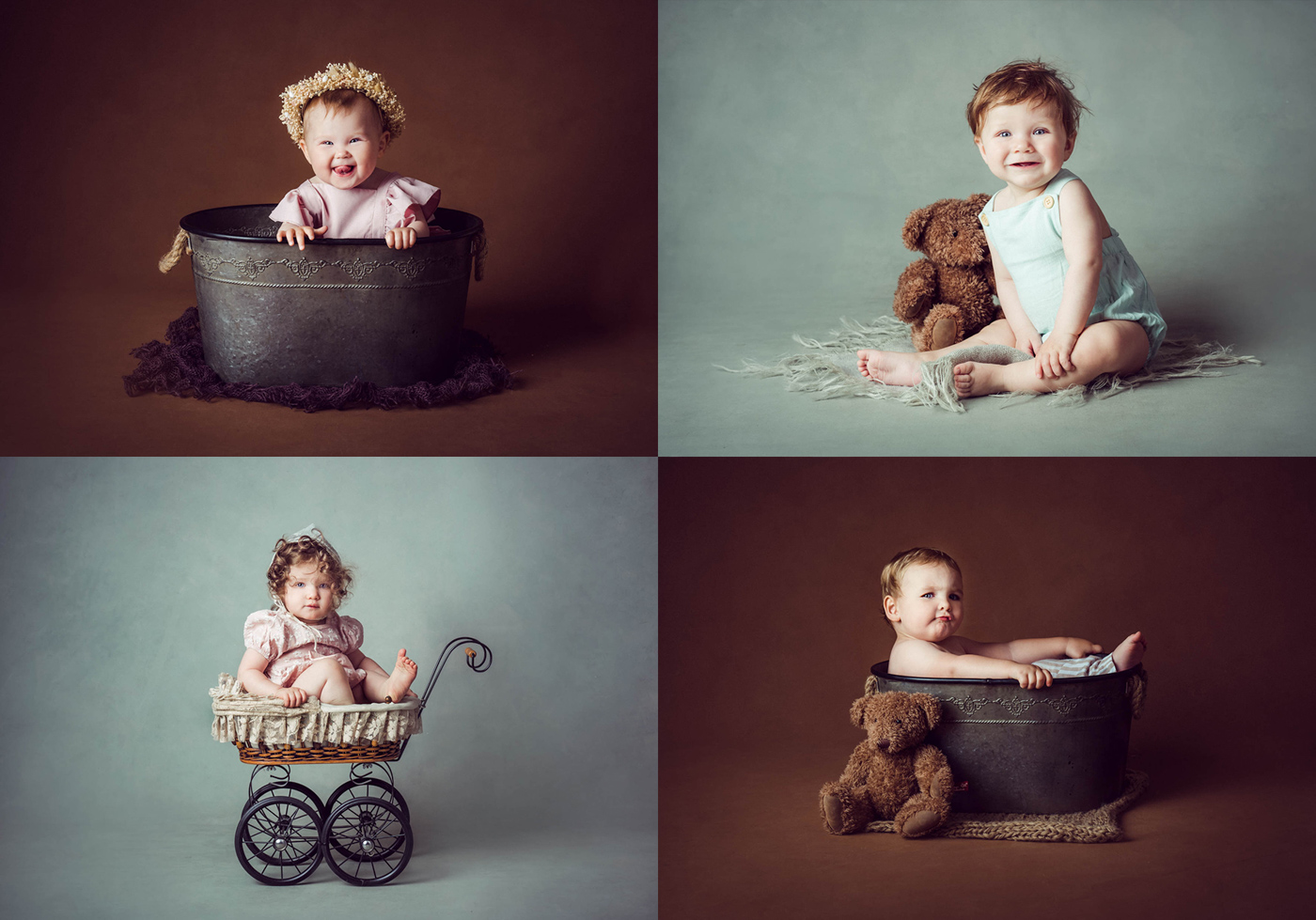 We have plenty of objects to sit on, sit in, hold onto, climb on.....
We have baskets, boxes, chairs, suitcases, stools....
We even have a vintage pram for the little girls to play with...
We have all the accessories for you to chose and make your session bespoke......
Real dried flower head pieces, beautiful vintage bonnets, braces and bow ties, teddy bears to cuddle.....
So come along and capture some beautiful portraits of your little ones....