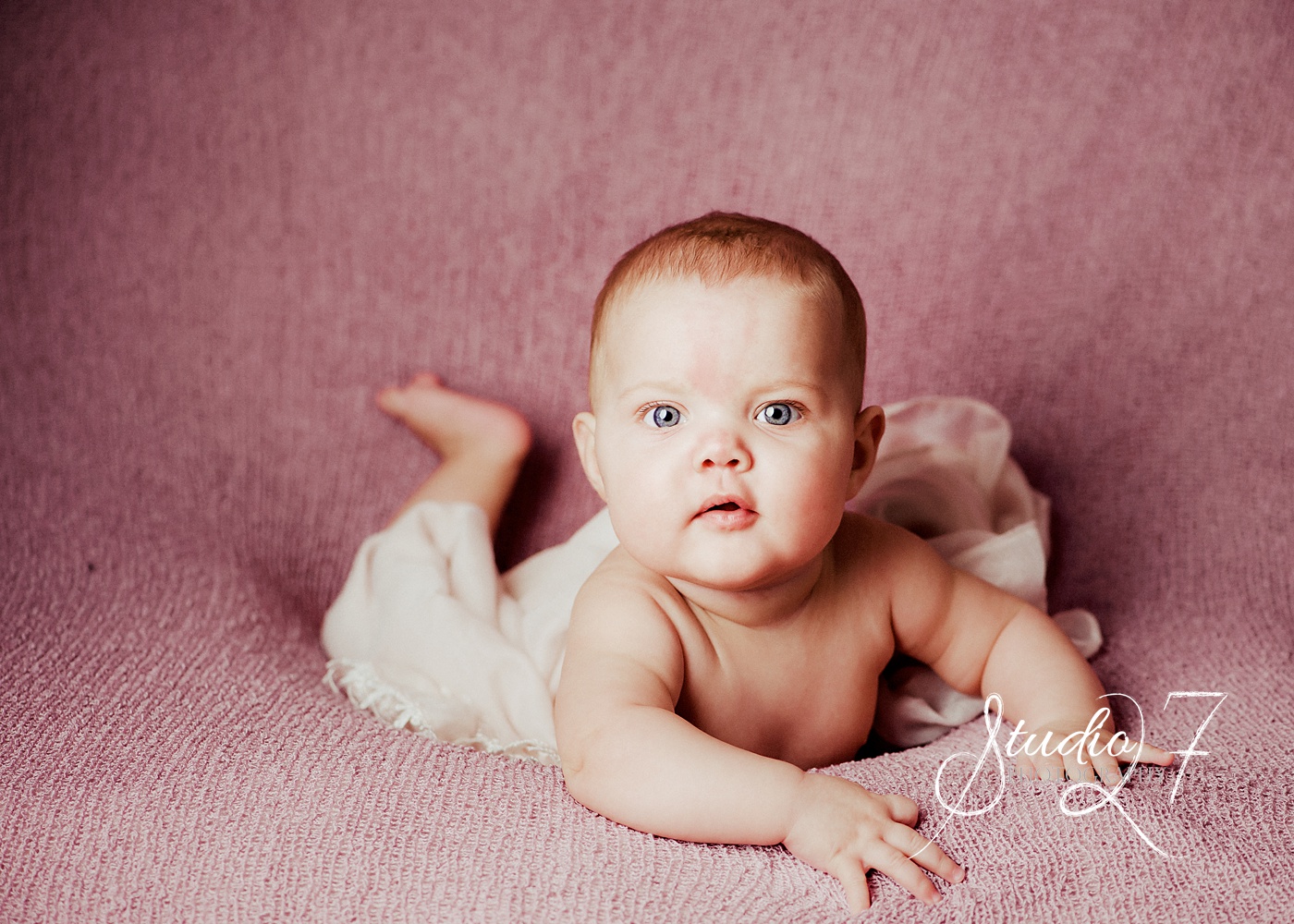 What to Dress Baby In?
For babies between the ages of 5 weeks to 20 weeks a lot of their portrait photography is done semi-naked. We have lots of different colours and styles of wraps for you to use to hide baby's nappy.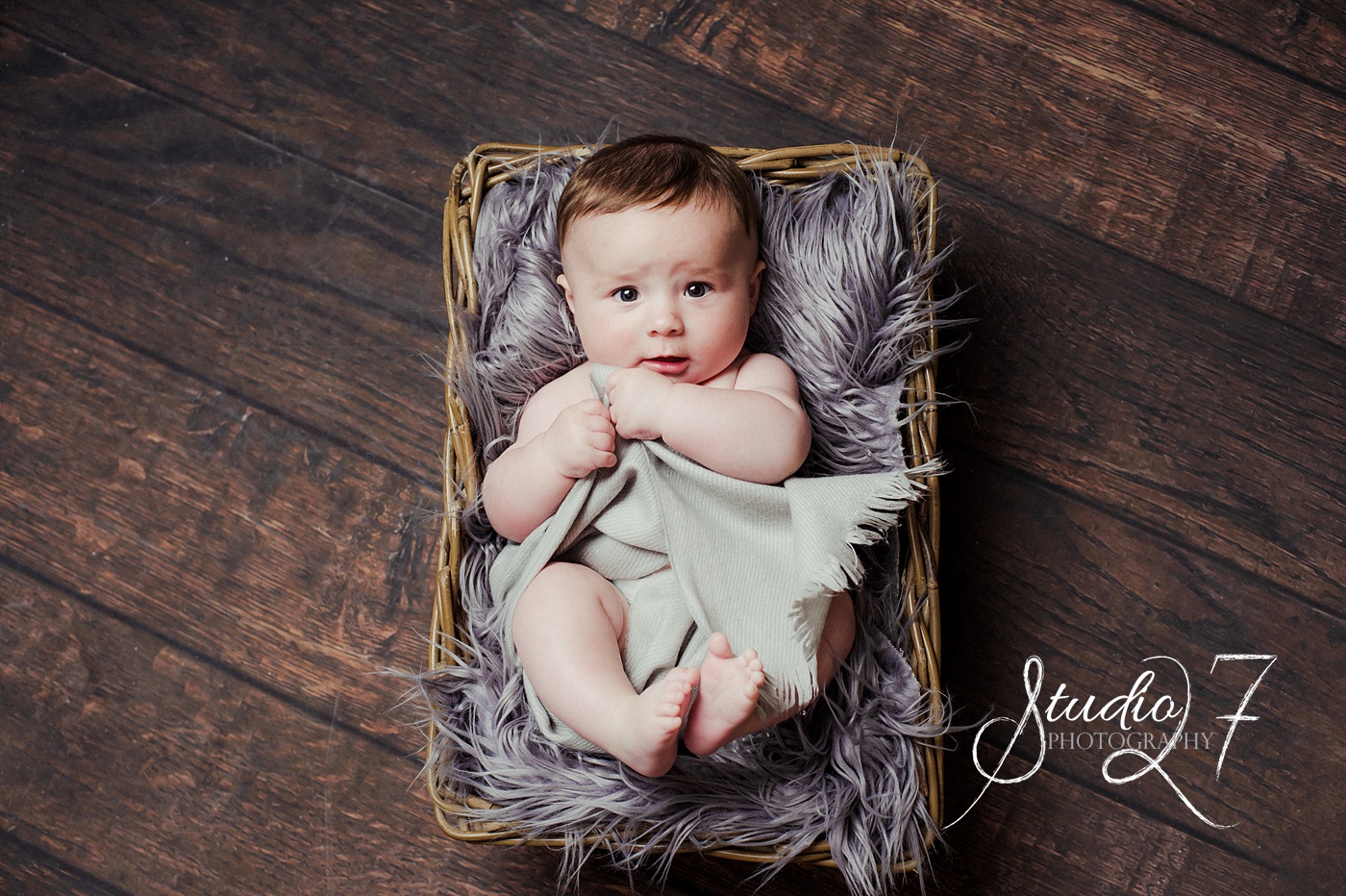 During your session with us we often use two to three different backdrops to photography your baby against. We have a large range of colours and textures to use, from the traditional pinks and blues to a range of neutral colours and natural textures.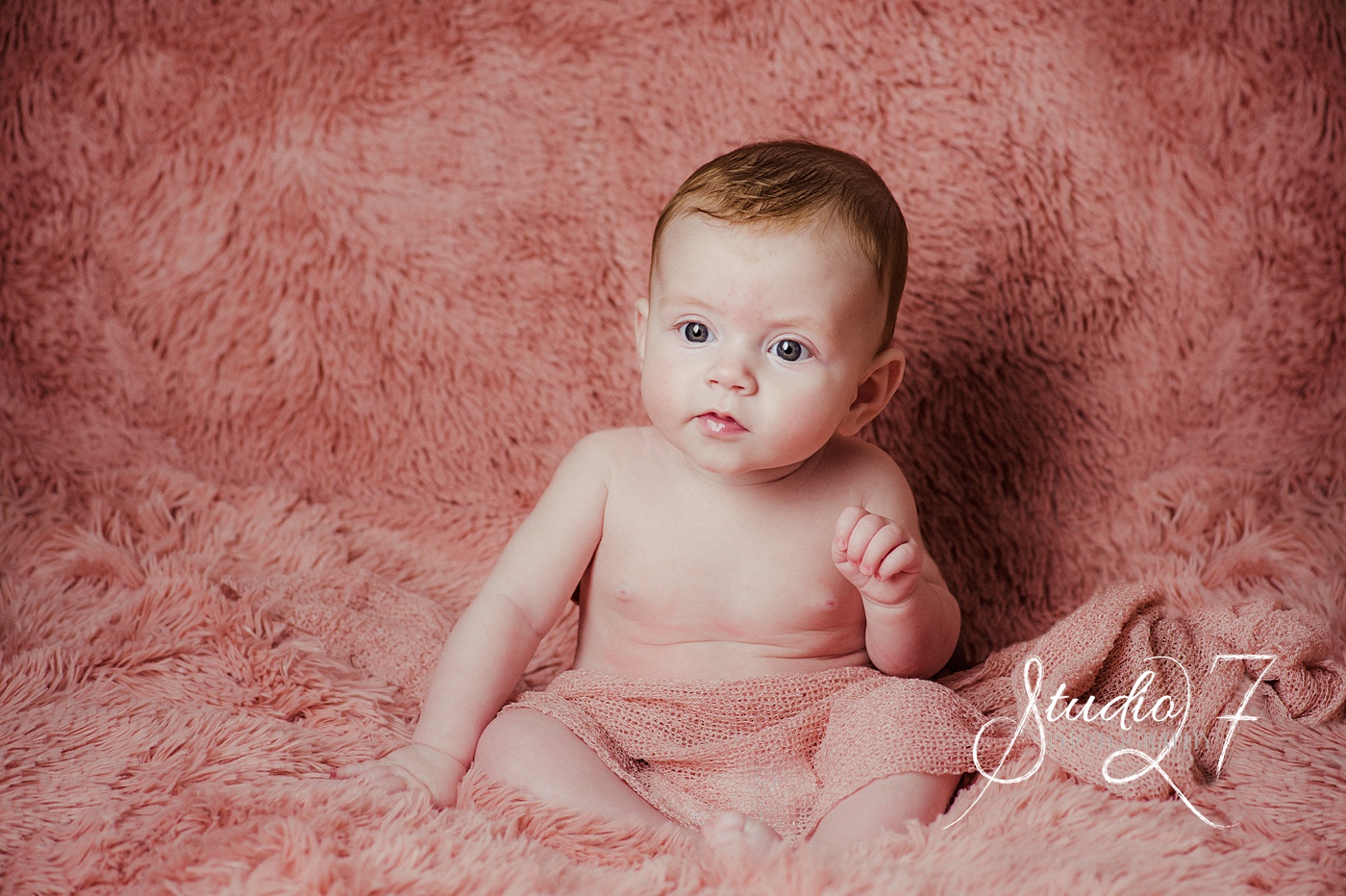 During your Baby Portrait Session we have lots of lovely props, baskets and crates to put your baby in. We also have beautiful soft wool cuddle bags to wrap up baby so as to get those gorgeous snuggle portraits.
We have lots of soft off-white voile to make a little bed and to wrap your baby in for those really cute portraits looking so innocent.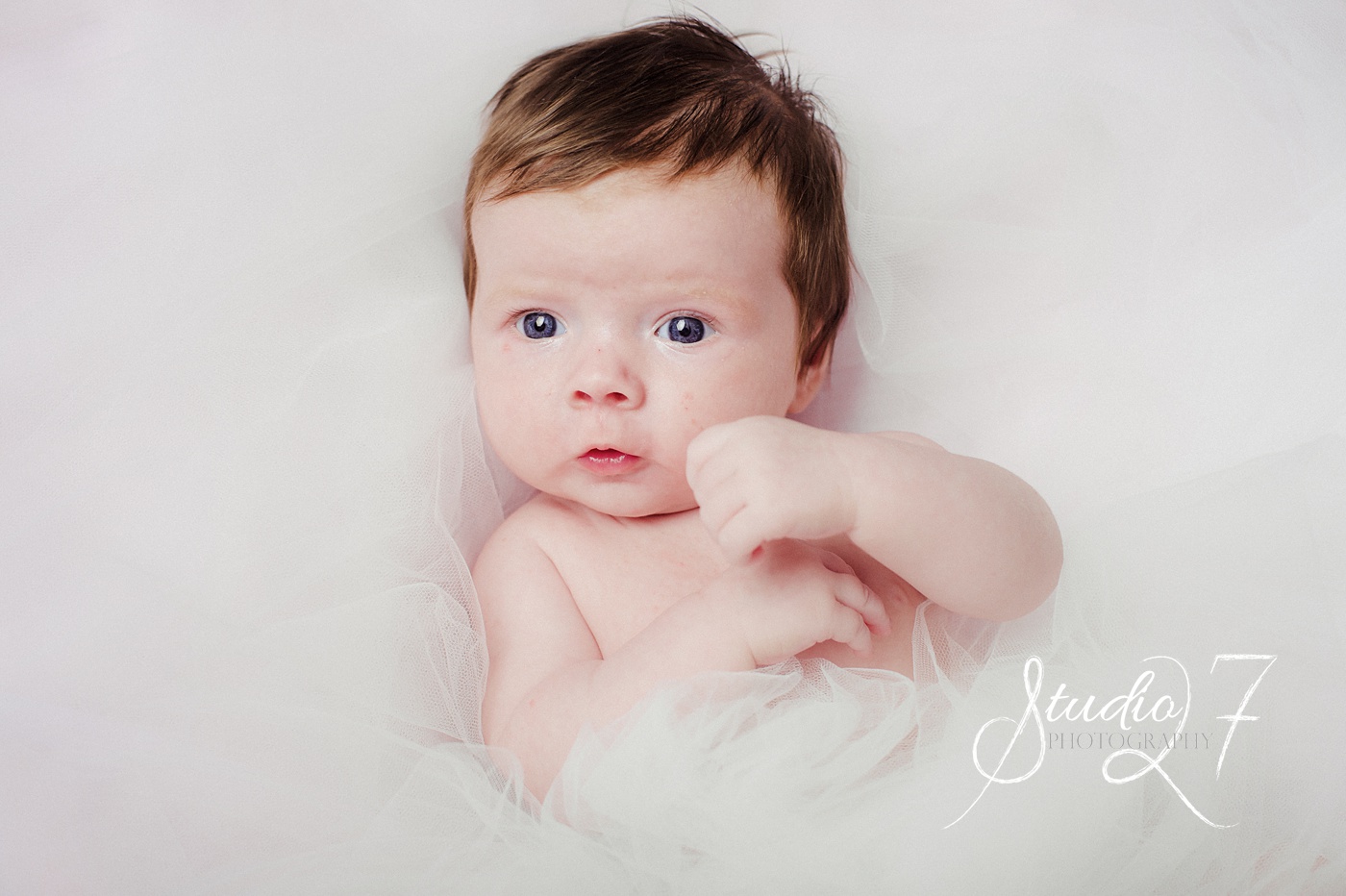 What to Wear for Mom & Dad?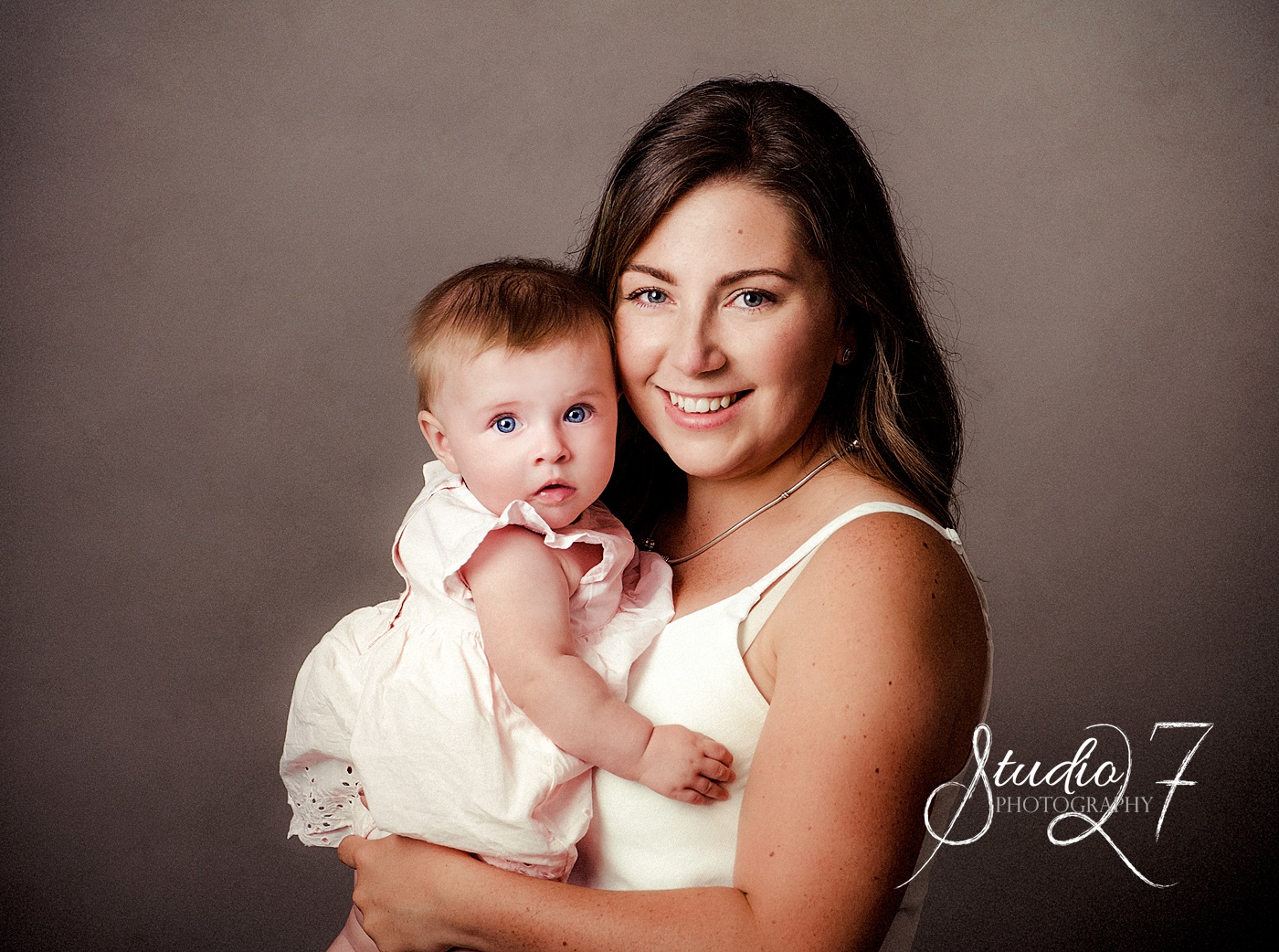 Ideally for "Just Born" Portrait sessions when baby is 5 to 10 weeks old go for really soft clothing. We recommend keeping it light. Off-Whites, pastel colours. Keep it pain, staying away from clothing with wording or bright fluorescent colours. A beautiful blouse and long flowing skirt. A simply cotton top. And oversizes shirt is great with a belt.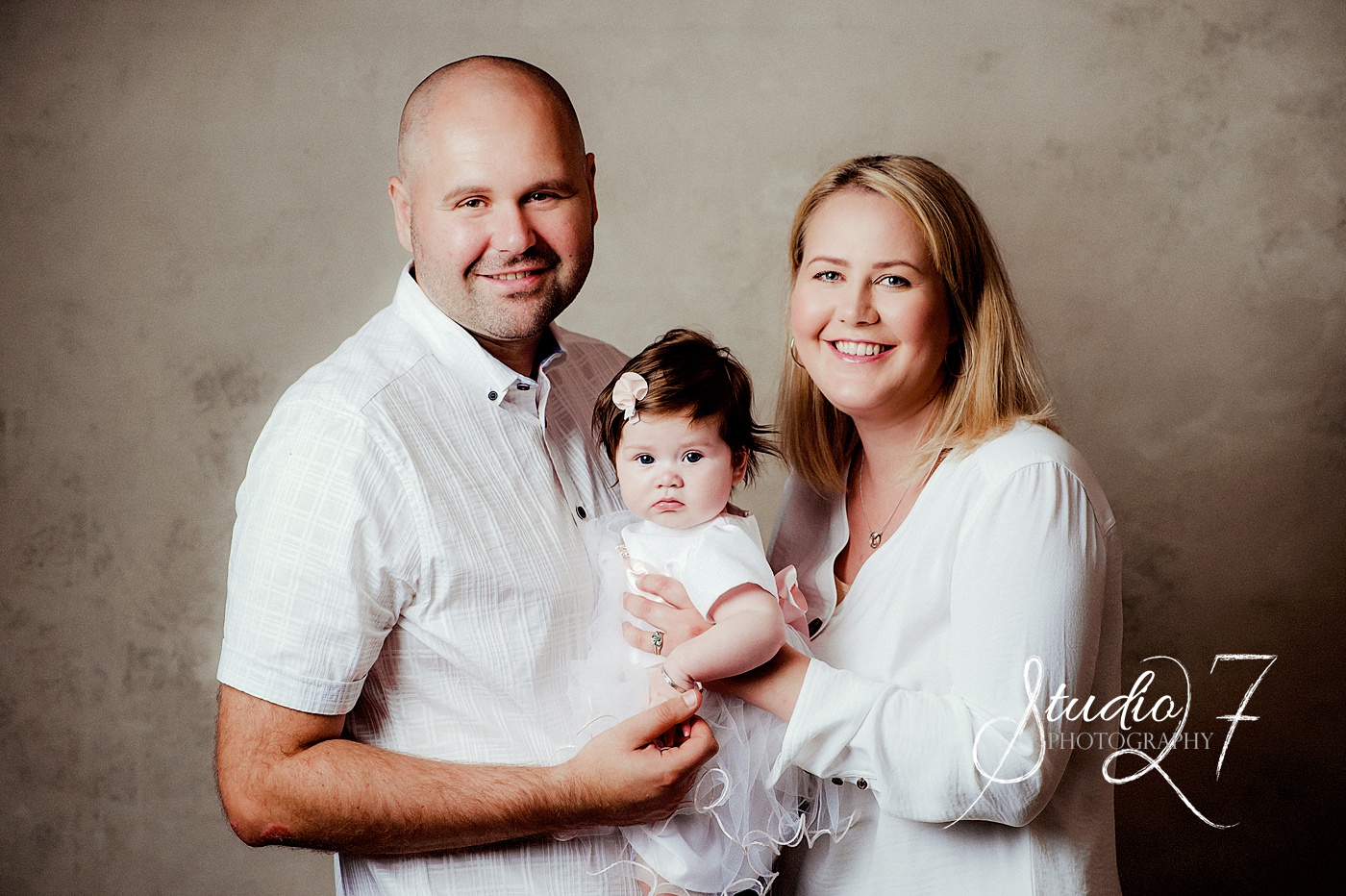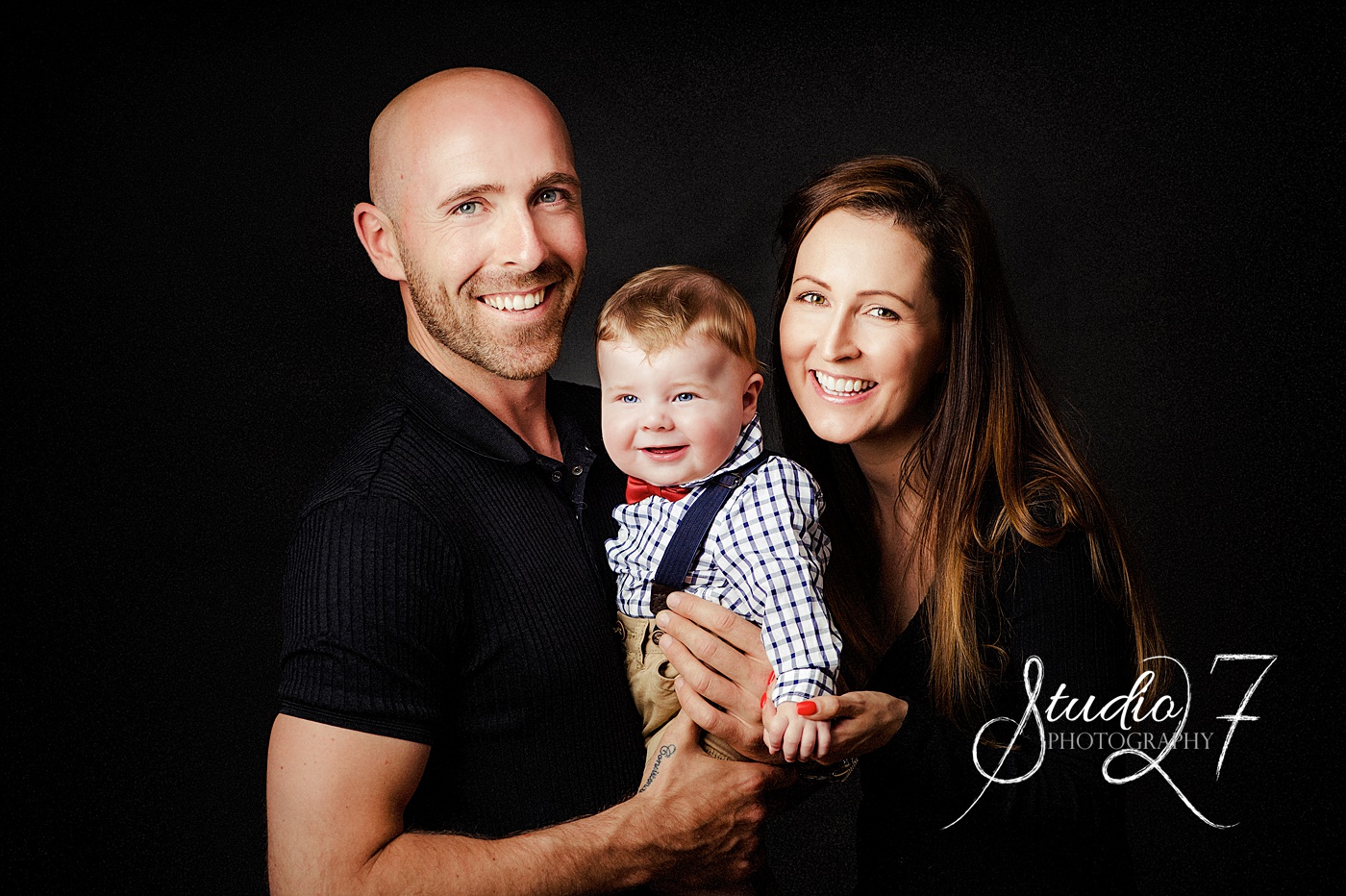 For slightly older babies that can sit-up with a little help from mom and dad. Think about putting them in lovely little dress and really delicate head band for girls. For boys a plain or check shirt and trousers with a pair of bracers you can even add a tiny hat. These little extras add a real touch of style and flair to your portraits. Mom and dad should wear neutral colours, black, white, navy, greys or soft pastel colours.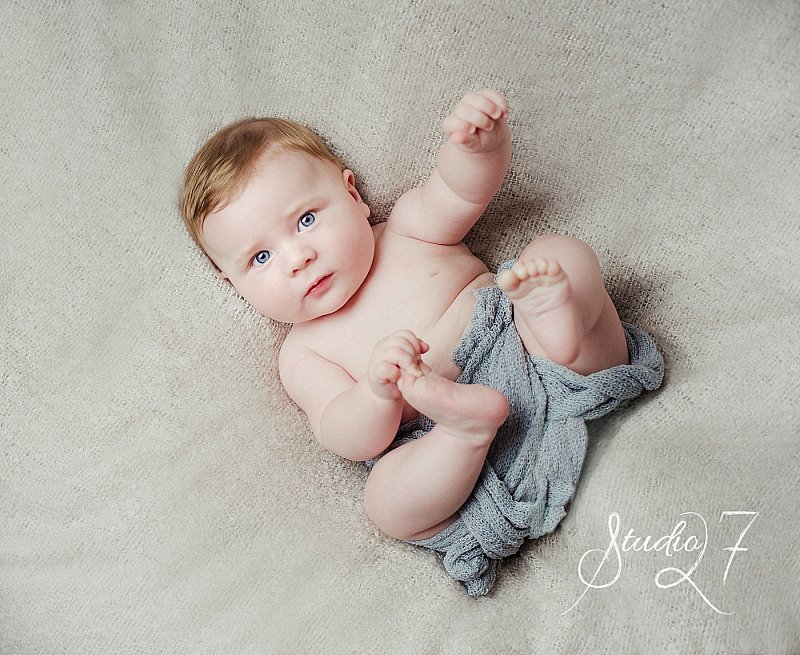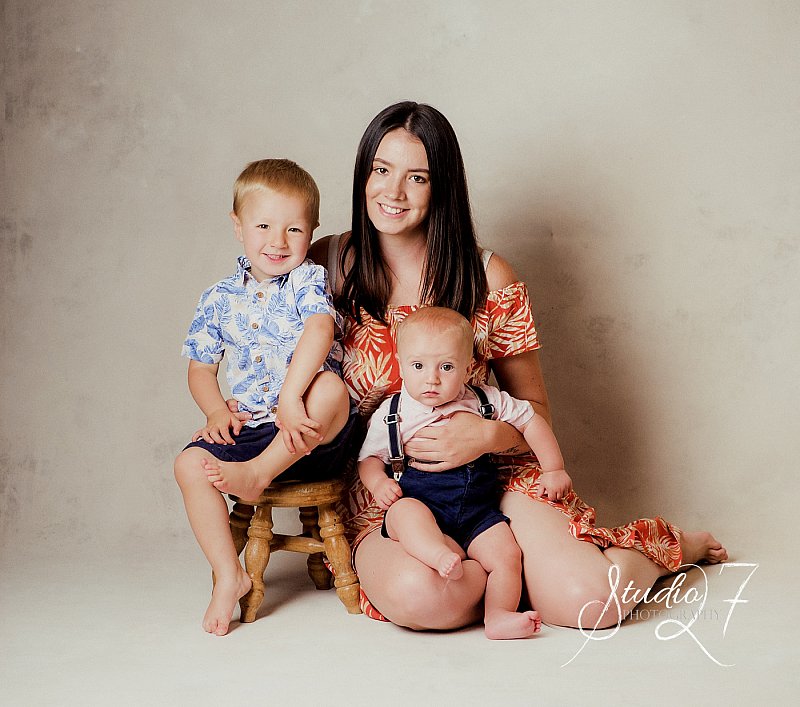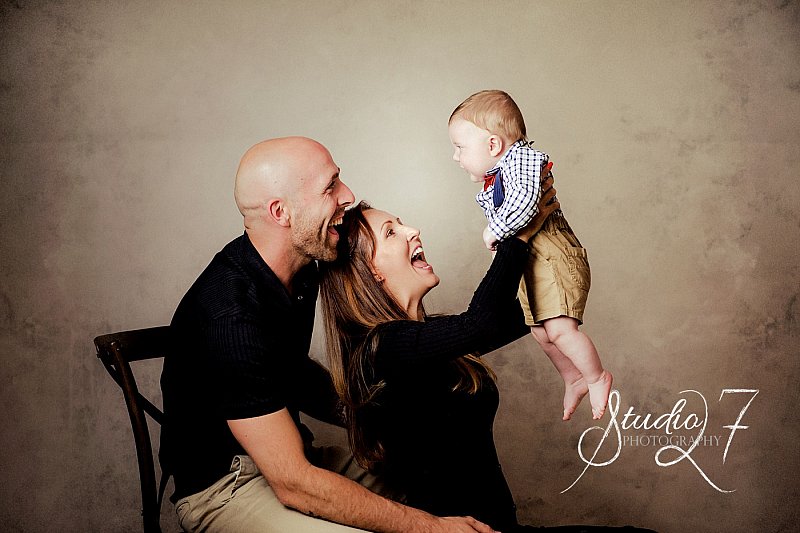 Make sure baby has the minimum amount of clothing on when you arrive as we will start with semi-naked portraits and its easier if you have next to nothing to take off them, especially if they are asleep when they arrive.
Please bring at least two outfits for baby, may be even three.

For brothers and sisters of your baby we suggest bringing two outfits with you.

Bring a hair brush for baby and children as their hair can get a bit messy during the session.

Your session will last an hour and you may need to feed baby during the session so please remember to bring extra milk and maybe a snack for baby's siblings if they are going to be part of the portrait session.
Parents should come ready for their portraits, however we do have changing facilities and you can bring one change of clothes.
There is a lot of electronic equipment in the studio so we ask parents, NOT to allow sibling children to run around and move equipment without the photographers permission.